Our values and culture are a direct reflection of our desire to see our clients succeed.
We are a Full-Service Advertising and Marketing Firm.
We're full service which means we've got you covered on every side. You'll form a lasting relationship with us. Collaboration is essential to what we do.
Your business is exclusive. From your company's core values to the people you serve, every facet of your company tells your story. That is why we intend to understand your organization on a deep level before developing your marketing plan. Our methods are tailored to your business and strategically designed to create engagement, conversions, and customer loyalty.
01.
With our attention to detail and a keen understanding of current market trends, we can ensure your brand remains relevant and strong, appealing to potential customers while maintaining loyal ones.
02.
Let us compose the story of your brand in the marketplace. Whether it's developing your business, preserving your reputation, or making a positive impact in the community, we will make sure your message is strategical "out there."
03.
Understanding your target audience is key to an effective media campaign. We work with challenging budgets, ensuring effectiveness without compromising quality.
04.
Our team of graphic designers, web designers, and digital marketers are genuinely great people with a track record of producing results. We love what we do and will work hard to promote your business online, engage your target audience, drive leads to your door, and keep them coming back for more.
We build powerful brands and help them succeed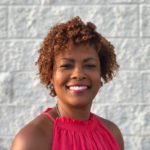 Their prompt response and support exceeded my expectations and I have
several other ventures to pursue in the coming months with the Wiggins
Agency. They are a conscientious organization and value the success and
wellbeing of their clients wholeheartedly.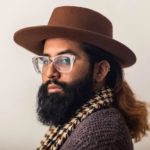 Phenomenal and quality services with fast turn around. I'd recommend them to anyone who wants to seriously move forward with their projects. Knowledge and effective. Thanks, Wiggins Agency!
Juan Santiago
Independent Artist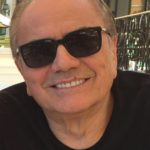 Great Folks over there at The Wiggins Agency. Your brand is how your customers see your business. It's what makes you unique. It's what makes you desirable. They showed me this and brought my business together.
Vincent Bordenca
Alliance Merchant Service
We bring new brands to life & breathe new life into existing ones.
Address: 8201 Peters Road, Suite 1000, Plantation, Fl 33324
Phone:
(305) 393-7720
E-mail: info@thewigginsagency.com